Sunday, 03 November 2019
9 JEWELLERY TRENDS YOU NEED TO KNOW FOR FALL/WINTER 2019-2020
Shining the spotlight on the definitive jewellery trends spotted on the runways of Fashion Week Fall/Winter 2019-2020 across the four corners of the fashion world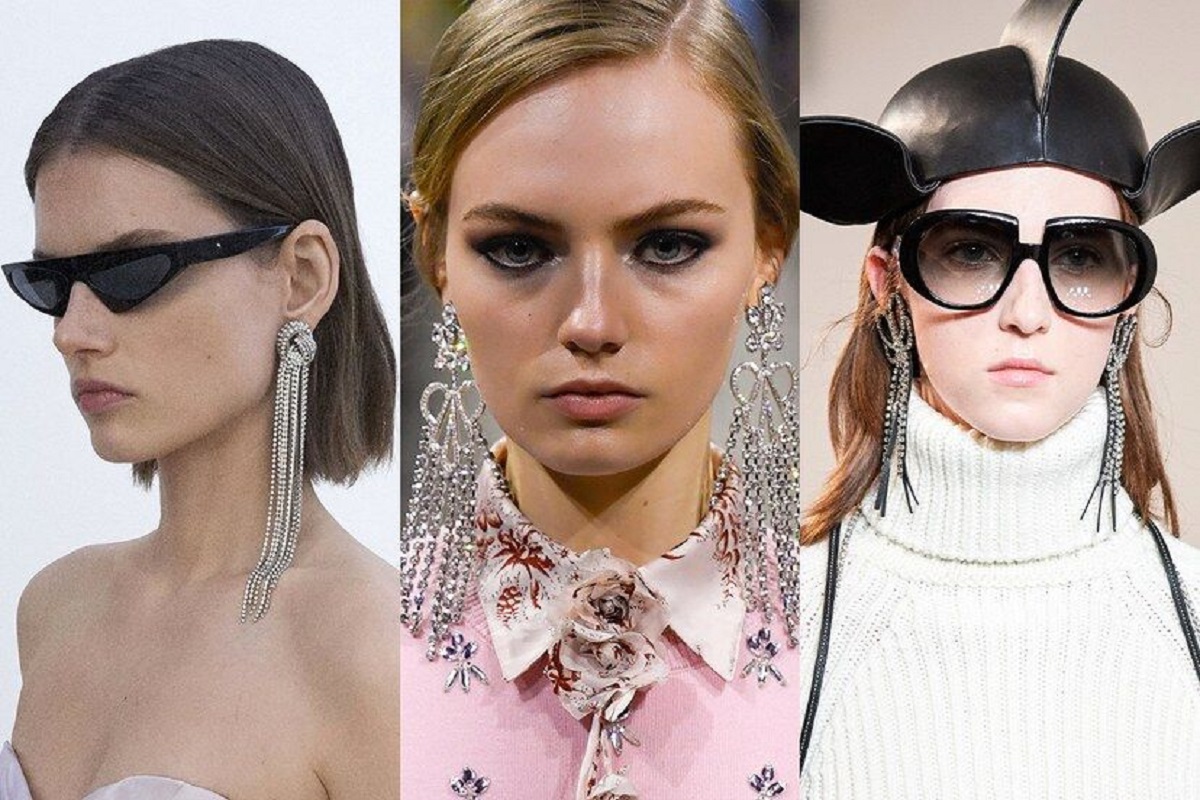 1. Neo-Parisian
Classic Parisian jewelry dominated the runways, with layers of gold chains, cameo rings and pearls, whether small and subtle or worn overstated, en masse. This season, there was a sense of daring in the air, which inspired bold reinventions of the Parisian staples.
2. Punk
Grungy, androgynous silhouettes crossed the runways, with boxy designs and check prints evoking the rebellious spirit of the late 1970s. Jewelry was key to the look then, as it was on the runways of Fall/Winter 2019-2020, with stacks of piercings and bondage style studded chokers.
4. Statement earrings
Earrings were strikingly long, oversized and hung with mismatched adornments, impossible to slip by unnoticed.
5. Rhinestone
Overstated and tailor-made for the party girl, rhinestones fell in torrents from models' lobes, swinging in time to their every step.
6. Color explosion
Massive, neon jewelry pieces are a surefire way to add a touch of daring to a look.
7. Logomania
Fashion houses did not let their names go unrecognized: earrings were kissed with signatures, necklaces were stamped with logos and jewels formed tiny initials, letting designers pay homage to the heritage of the houses.
8. Oversized chain-links
Unmissable on the runways were oversized chain-link jewels, knowingly crafted with both earrings and chokers packing force into any look they adorned.
9. Trinkets
With handkerchiefs, watch bracelets, trombones and mini Eiffel Towers, the only common thread running through these curiosity shop jewels spotted on the runways was their unpredictability.
Source: Vogue