Tuesday, 12 September 2017
Collective Strenght
India's Gem & Jewellery Export Promotion Council named latest strategic VOD Dubai International Jewellery Show partner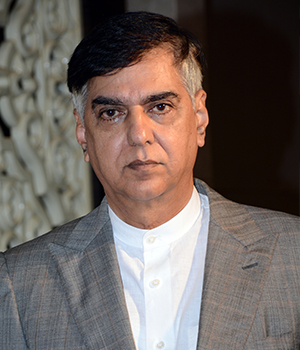 India's Gem & Jewellery Export Promotion Council (GJEPC) has joined an already-impressive roster of trade organisations and chambers of commerce serving as strategic partner for VOD Dubai International Jewellery Show – the region's premier event for the trade and consumer jewellery industry.
In joining Dubai Multi Commodities Centre (DMCC) and Dubai Gold & Jewellery Group (DGJG), GJEPC, which is responsible for organising the official Indian participation at the show, will jointly carry out door-to-door promotions and road shows in a selection of the show's key source markets to generate further interest and awareness among trade contacts.
Founded in 1966 by the Government of India's Ministry of Commerce as one of several Export Promotion Councils to promote gems and jewellery exports, GJEPC was granted autonomous status in 1998. Over the last five decades, GJEPC has overseen Indian gem and jewellery exports grow from US$28 million in 1966 to US$43 billion in 2017.
The Indian jewellery market has evolved over thousands of years and today manufactures everything from temple, gold and enameled jewellery to studded, exquisite and hand-made creations. As a trading partner, Dubai has remained an integral component of India's gem and jewellery industry for centuries; the emirate serving as a two-way trading partner due to its role as a raw material supplier of gold and diamonds. In fact, Indian exports to the Middle East accounted for $13.85 billion in 2016, with all Indian manufacturers well-versed with the requirements of Middle Eastern customers.
"With both its close proximity to India and the similarities in our design sensibilities and jewellery preferences, Dubai serves as the perfect jewellery transshipment point for Indian trade," says Pravinshankar Pandya, Chairman of GJEPC. "With its strategic location in the trade network connecting Asia with the Mediterranean and North Africa, Dubai has thrived in its role as a regional trade hub. The presence of numerous Indian jewellers, ease of reach and minimal government relations make it the ideal location for an international jewellery exhibition.
"As our trade relations are becoming increasingly significant, our strategic partnership with VOD Dubai International Jewellery Show serves as the perfect platform for our Indian manufacturers and exhibitors to gain access to surrounding markets including Russia, Africa and Central and South-East Asia," adds Pandya. "Plus, with the pragmatic policy in place, I envisage an even greater role for Dubai in furthering the cause of the gem and jewellery business in both India and internationally."
As part of its role in the show, GJEPC will be promoting the Indian Pavilion through various on-site sponsorships that aim to create visibility for its exhibitors among traders at the show. "Each year, visitors come with very high expectations, wanting to see new and innovative products that they can source for their own customers," says Pandya. "If our exhibitors keep this in mind and introduce products that set the trends in the market for the upcoming season, we can continue to drive customers each year. A successful show to me is one where the buyer's expectations are met by the exhibitors through their designs and product."