Thursday, 15 November 2018
Day 2 of VOD Dubai International Jewellery Show proved to be another crowd-pleaser with an array of exclusive offers, glamourous fashion shows
Day 2 of VOD Dubai International Jewellery Show proved to be another crowd-pleaser with an array of exclusive offers, glamourous fashion shows showcasing magnificent collections, and invaluable industry expertise from renowned jewellery professionals.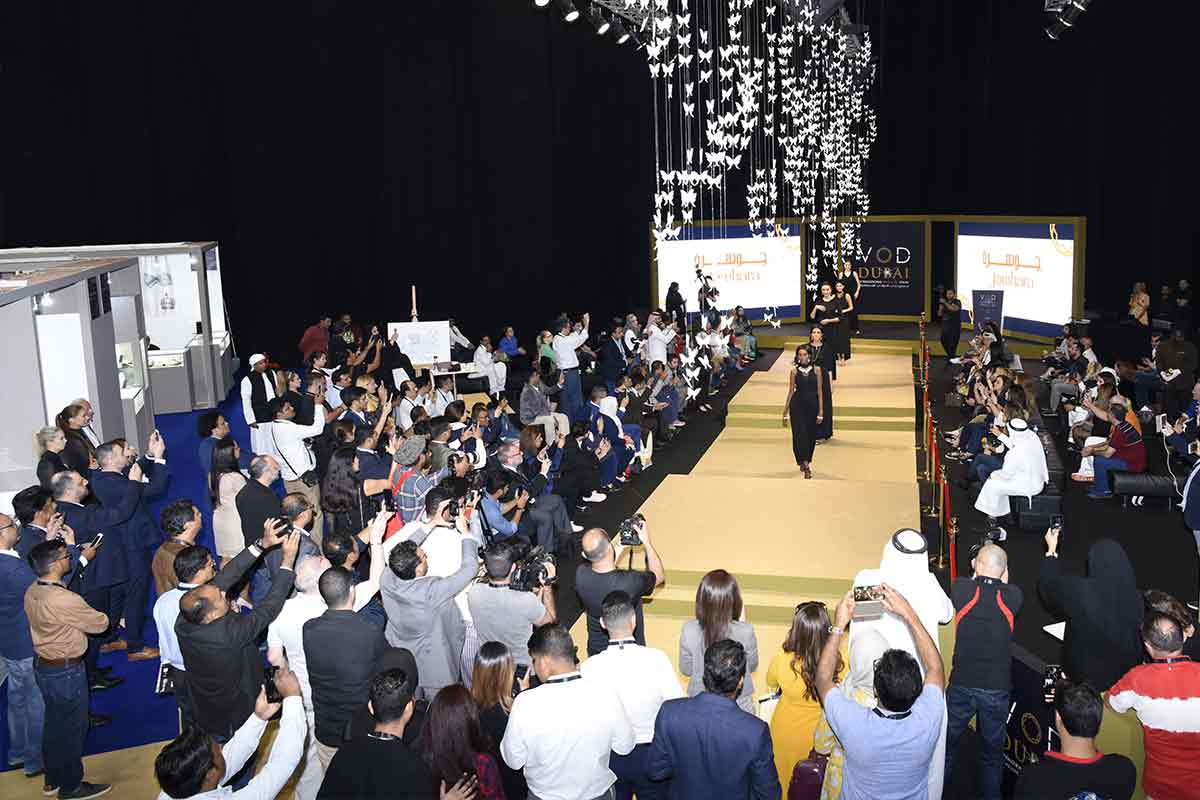 Excited crowds descended on DWTC once again for a memorable second day of the VOD Dubai International Jewellery Show (VOD DIJS). Beautiful jewellery pieces from Kabarovsky and Jawhara took centre stage, captivating spectators during the catwalk sessions, while Paola de Luca, the co-founder of TRENDVISION Jewellery + Forecasting, hosted a session to share her insights on the future of luxury, fashion and jewellery trends.
But VOD DIJS still has two exciting days ahead! With fashion shows featuring beautiful collections from the likes of NK Chains, MAS, Renee Jewelers, Dhamani Jewels, Malabar Gold & Diamonds, and Oreficeria Di Rienzo, along with the winner announcement of the Children's Design Competition by 55FIFTY7, Day 3 at VOD DIJS is shaping up to be an unforgettable one.

Registration to visit for FREE and enjoy everything the show has to offer is still open HERE.