Thursday, 25 July 2019
Exhibitor in focus: Yoko London
Yoko London will present its highly anticipated masterpieces and latest innovative line at VOD Dubai International Jewellery Show this year with new collections.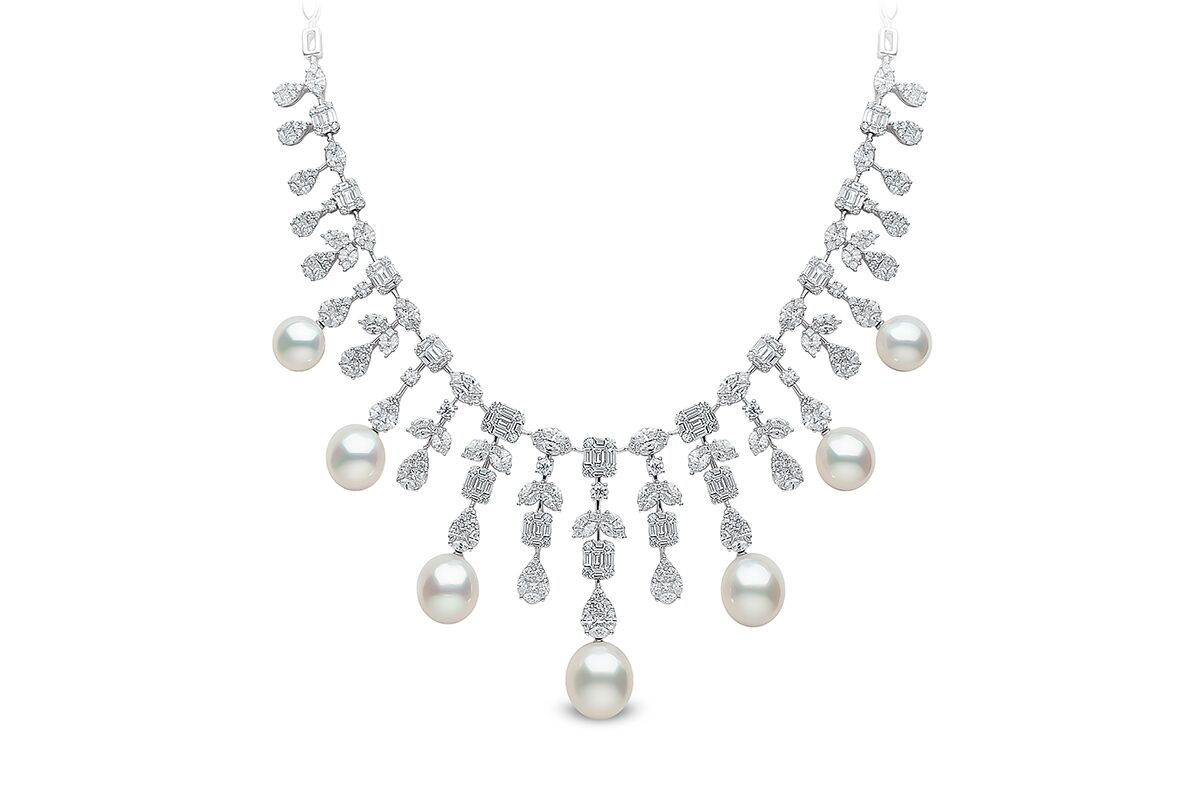 This forward-thinking brand seeks to redefine the way women of all ages wear pearl jewellery, demonstrating through dramatic and imaginative designs how pearls can be both classically elegant and a modern fashion accessory.
Yoko London's designs primarily feature Australian South Sea Pearls, Golden South Sea Pearls, Black Tahitian Pearls, Akoya pearls and Freshwater pearls. Whether it is an opulent masterpiece featuring the world's largest and rarest pearls, or contemporary everyday pearl treasures, each of the brand's creations celebrates the unique characteristics of every individual pearl.
This year, look forward to be presented with their new masterpieces on display. The latest High Jewellery collection features opulent, one of a kind sets completed with the finest diamonds and the largest and most lustrous pearls in Yoko London's vast collection.
The new Starlight Collection is inspired by the constellations that light up the night's sky. Each piece uses either South Sea or Akoya pearls, with an arrangement of smaller diamonds in various cuts, combined to give the illusion of a larger stone. By using this design technique, the collection delivers a luxurious, contemporary look at an attractive price point.
The new Raindrop collection uses small, high quality Akoya pearls which are seamlessly embedded into modern, diamond encrusted designs. Each piece in the collection is reminiscent of raindrops, perfectly replicating their delicate and luminous beauty.
The elegant Baguette collection showcases the hypnotic beauty of baguette cut diamonds, which are set alongside spectacular white and golden South Sea pearls and Akoya pearls. The coveted collection provides timeless pearl jewellery designs with a contemporary feel.
These collections will be on display at VOD Dubai International Jewellery Show, Zabeel Hall 5, Stand N100
Keep up to date with Yoko London's latest news and products ahead of the show by following them on social media.
Instagram: @yokolondonpearls
Facebook: @yokolondonpearls
YouTube: Yoko London
Pinterest: @yokolondonpearls
Twitter: @YokoLondon