Wednesday, 04 October 2017
From Russia with love
VOD Dubai International Jewellery Show lands in Moscow on latest leg of globetrotting roadshow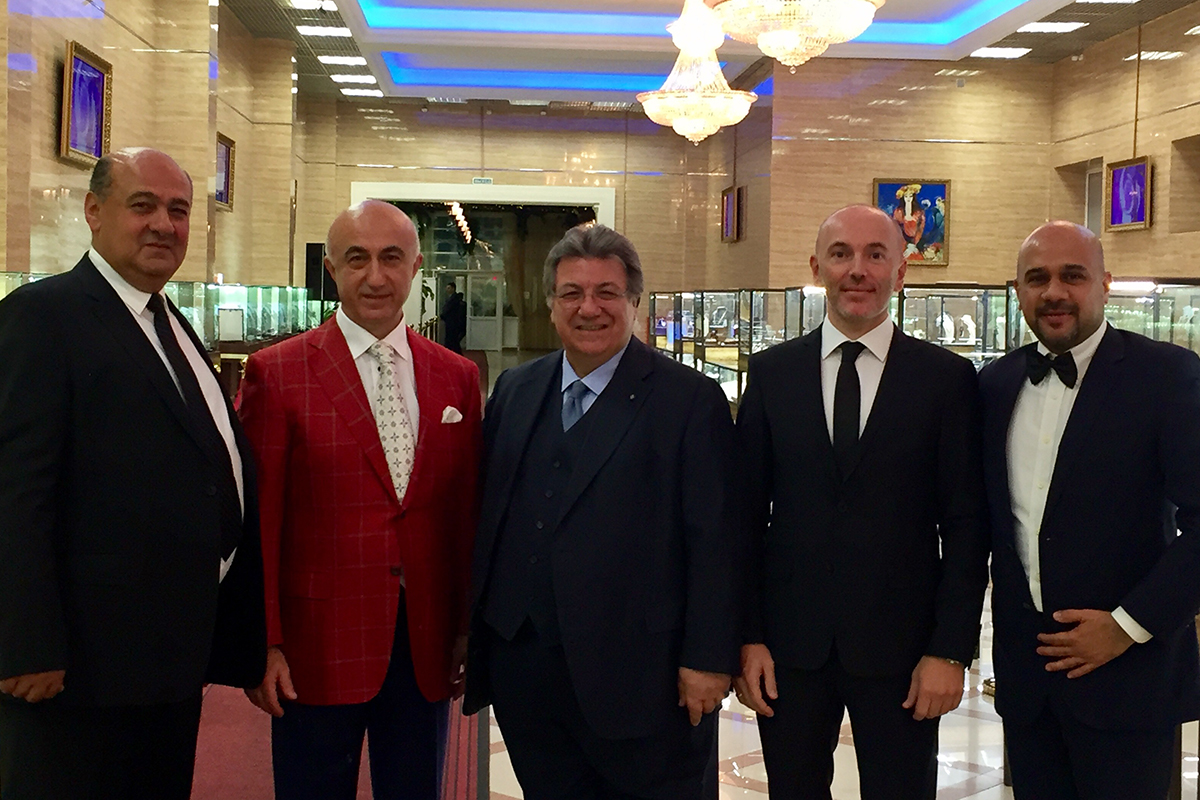 Having completed successful pre-promotional missions in Dubai, Abu Dhabi, Ras Al Khaimah, Ajman, Sharjah, Pakistan, Tanzania, India, Lebanon, Jordan and Egypt, VOD Dubai International Jewellery Show representatives have notched up their first European landing with a successful foray in Russia.
Meeting dozens of Moscow's leading jewellery brands, retailers and industry insiders to deliver a number of individual presentations, the VOD Dubai International Jewellery Show have garnered support from some of the country's most high-profile brands and five top retailers, with many confirmation about their attendance to the Dubai Show as exhibitors too.
The show delegation also won the unwavering support from Gagic Gevorkyan, Chairman of the Association of Guild of Jewellers of Russia, Artem Martirosyan, Executive Director of the Armenian Jewellers Association and Sergey Avagyan, Chairman CIS Jewellers Association, which led to strategic relationships being formed with leading jewellery professionals throughout the CIS countries, many of which have now confirmed their participation as Hosted Buyers.
During the Gala Dinner the show team was honoured to meet many other VIP, including the CIBJO Chairman Mr. Gaetano Cavalieri.
Running until November, the promotional road show is targeting influential buyers to increase exhibitor participation in the newly-merged mega event. To date, the four-month schedule has journeyed across the GCC, the greater Middle East, Africa, Europe and Near Asia, making it the largest promotional exercise of-its-kind for any Middle East jewellery event.