Thursday, 25 July 2019
GEN Z The New Love Of Diamond Merchants: Trend Spotting In Diamond Jewellery Industry
Whether it is lab-grown diamonds or natural diamonds that manage to win the affection of Millennials, brands need to keep it real. To be able to create a meaningful connect with Millennials and Gen Z, transparency and authenticity are key factors.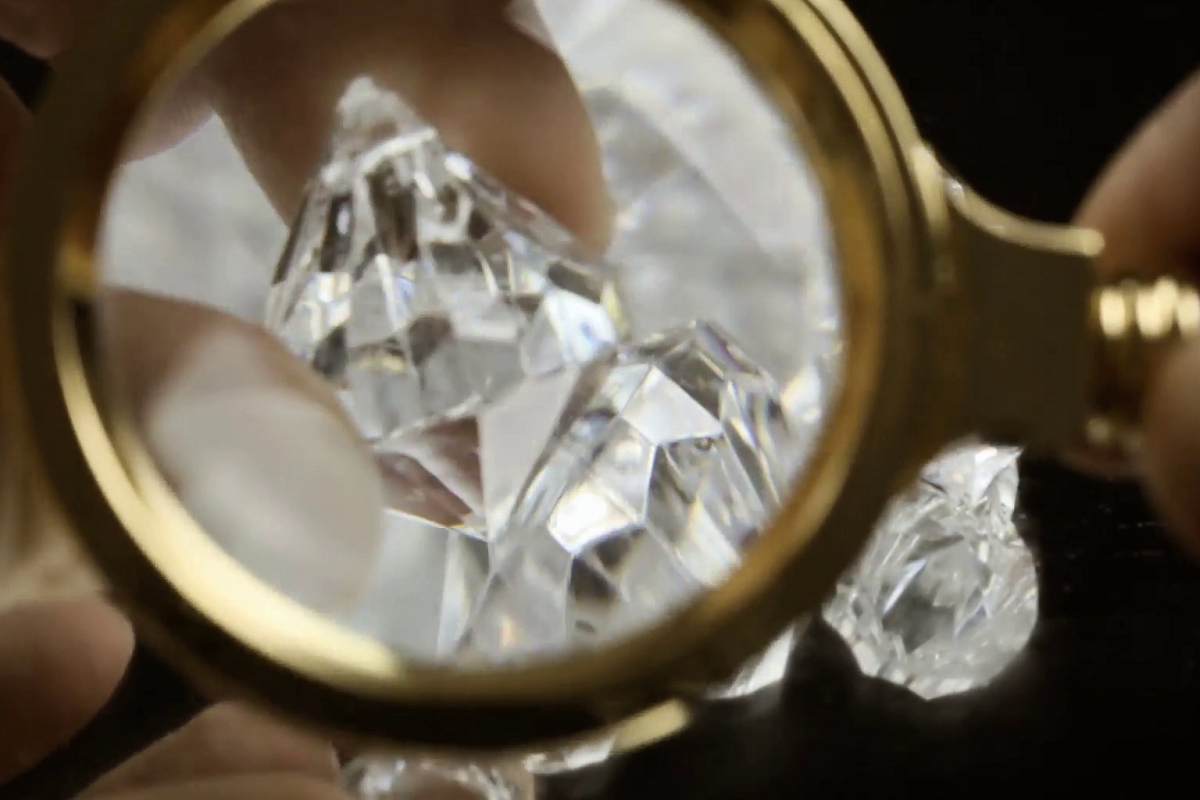 The Diamond industry like other players operating in the luxury sector has turned its focus to Millennials and Gen Z. They have realised the importance of forming relationships with this set of consumers, and that connecting with them requires a deep commitment. A commitment towards honesty, transparency in dealings and working to give back to society.
The Deloitte 2019 luxury report states that the global luxury market shows a positive outlook despite the recent economic slowdown in markets of China, the Eurozone and the US. As per the report, by 2020 more than 50 % of consumers will be considered 'middle class'. This rising new class primarily made up of Millennial HENRYs (High-Earners-Not–Rich-Yet) and the Gen Z have high disposable income and are prominent in the rising economies of emerging markets. The luxury market will continue to experience significant growth to accommodate this rising new class.
With regard to the overall state of the diamond industry in India, Mr. Colin Shah, Vice Chairman, The Gem & Jewellery Export Promotion Council said, "diamond production is down by 25% and a number of Mumbai-
Surat
companies are downsizing because sales of diamond jewellery have been slow on the back of high gold prices. Traders have found that the demand is subdued because of lack of downstream demand, low consumer appetite, oversupply in the midstream, strong growth in the lab-grown diamond offering and a general global economic slowdown."
Mr. Shah identified lab-grown diamonds, increased import duties, taxes, lack of bank funding as a result of the recent scandals, loss of jobs, a decline in exports despite stable market conditions in Europe and the US, subdued demand from the Gulf and China as factors affecting the industry. Further, high duty on cut & polished diamonds, increased duty on gold, IGST blockage of capital, the credit crunch, and SEZ policy issues according to him, have made matters worse for export of jewellery.
At the Forevermark Forum held in Bangalore this month, Chairman Stephen Lussier spoke to Businessworld. He said, these days confidence, authenticity and trust are important for consumers when buying diamonds. He said that over the last few years they have found that the market in India is becoming more diamond oriented and a lot more diamond jewellery is being purchased outside of weddings.
When asked about the difference between consumers in the Indian and the Chinese market, he said, "China is a big market for Forevermark diamonds. India and China are very different markets in terms of taste, in China, the designs are simple whereas, in India, there is a focus on design. Also, China is a digital market – consumers there research online and then buy in store." In regard to how much jewellery is bought online, he said "China being primarily a digital market for most goods sees 96% of its jewellery bought in-store whereas, America sees about 50% of its jewellery bought online. Of course, this is the low price point jewellery."
In a bid to ensure transparency, the De Beers Group is working with Blockchain to map the journey of the diamond starting from the mine to the finger of the consumer. Mr. Colin Shah, Vice Chairman, The Gem & Jewellery Export Promotion Council is of the opinion that even though the hope in the jewellery sector is that blockchain will give customers a full product history quickly and efficiently, it must be kept in mind that blockchain cannot tell the difference between false and true information, and that may pose a challenge. It cannot link the physical product to the one recorded on the ledger. Technology, such as artificial intelligence, is needed to achieve a fully digitised supply chain and to create "digital twins" of the physical products. These would then act as a reference point against which to check the blockchain information.
To further enhance consumer engagement, De Beers is using virtual reality (VR) to understand store design by logging the consumers areas of attention. Once they understand this, the physical store is designed with a greater focus on key areas where consumers expressed interest. Stephen Lussier said, in the future, VR will become more about giving consumers a one of a kind experience. "For instance, through VR they could be taken to Botswana , and given a sense of where the diamond on their finger comes from. They could also be shown the positive impact of the work done by the De Beers Group around the mines."
Another trend noticed in the diamond industry is a demand for lab-grown diamonds. Interestingly, it has been noted that there are a set of consumers who prefer buying lab-grown diamonds. Type IIa diamonds are considered rare and desirable, data suggests that only two percent of the world's mined diamonds fit this criteria. Limelight Handcrafted Diamonds deal in crafted Type IIa diamonds, which are composed of 100% carbon. Created in laboratories using the CVD (Chemical Vapor Deposition) technology, the company is making these available to consumers.
The company states that given the fact that the cost of mining is avoided because of the process of creating them in laboratories, the diamonds and subsequently the jewellery is affordable. These CVD diamonds have the same optical, chemical, thermal and physical features as mined diamonds and are certified by grading & certifying institutes such as the IGI - International Gemological Institute.
Headquartered in Mumbai, the company is backed by the Bhatwari Group. With the laboratory based in
Surat
, the Group annually produces large volumes of lab produced rough diamonds. Pooja Sheth, MD, Limelight Diamonds said,
"Given the recent troubles the industry has been facing with regard to transparency and authenticity, it is important to educate consumers and make them aware of the quality of diamonds they are purchasing especially, if they are lab-grown." She believes the confusion and the subsequent mistrust develops when the consumer is unaware of whether the diamond is lab-grown or natural. Secondly, if they are lab-grown then the process through which they are made, and their composition needs to be explained, so that consumers do not automatically assume these are fake and of poor quality.
She further believes that given the fact that Millennials spend on experiences and are no longer keen to spend large amounts of money on jewellery that eventually ends up in a bank vault, lab-grown diamonds present a suitable option.
Whether it is lab-grown diamonds or natural diamonds that manage to win the affection of Millennials, brands need to keep it real. To be able to create a meaningful connect with Millennials and Gen Z, transparency and authenticity are key factors.
Credit: www.businessworld.in