Friday, 14 July 2017
HIT THE ROAD! After Iran, VOD DIJS Sets Its Sights on Lebanon and Jordan
Following a successful start to its pre-promotional road show in Iran, the Middle East's newest B2B and B2C jewellery show is set to make tracks across the GCC, Eastern Europe and Asia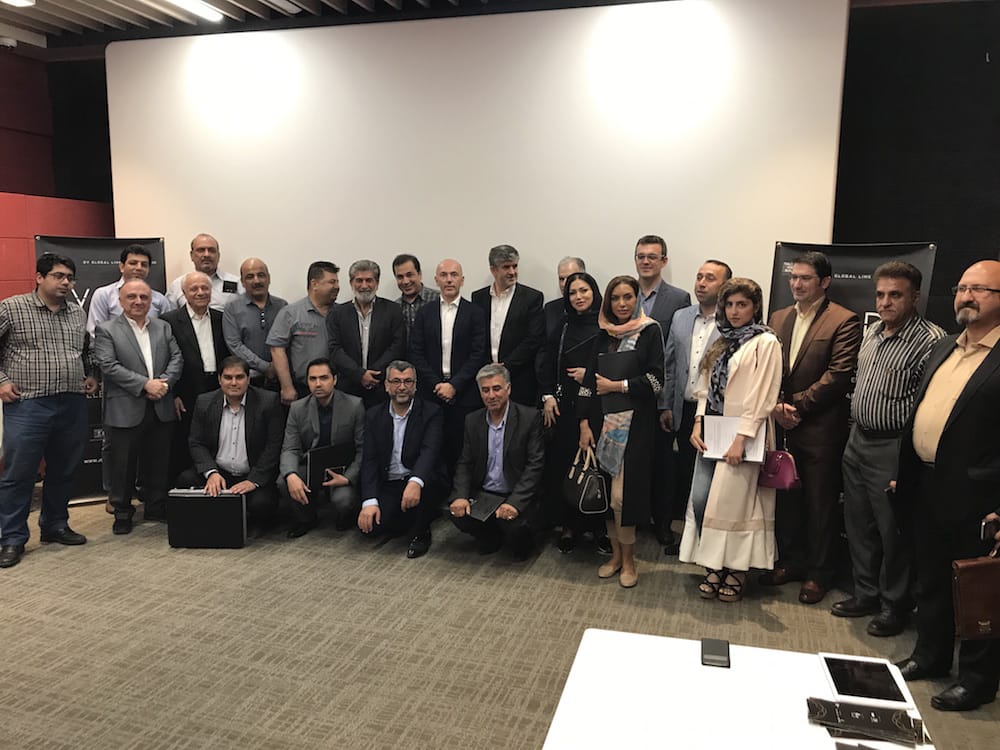 VOD Dubai International Jewellery Show kicked off its three-month long pre-promotional roadshow earlier this month, with a successful outing in Iran. Designed to target buyers and exhibitors for participation in Dubai's only jewellery fair, the roadshow is crucial in creating global awareness of the newly-established event, which will be the largest-of-its-kind in the Middle East.

VOD Dubai International Jewellery Show representatives landed in Iran last week and hit the ground running, attending back-to-back meetings with presidents and board members of some of the country's most established jewellery companies and brands.
Heading straight to Tehran, doors were opened with Shemiran Gold & Jewellery Union following an exclusive presentation at the VIP Cinema Hall at the ARG Complex (see photo). The entire team's jewellery trade professionals were in attendance, laying the foundations for a fruitful partnership at this year's event.
VOD Dubai International Jewellery Show also took time to pay a visit to the country's leading gold bazaar and manufacturing factory, where numerous one-on-one meetings helped forge strong rapports and boost trade relations with leading Iranian jewellery suppliers.
Isfahan was the next port of call, where the team met with the chairman and board members of the Isfahan Gold & Jewellery Union. This followed a visit to the Isfahan Jewellery Fair, an important gathering for machinery and tools, before the team made its way back to Dubai on July 12th.
With key Middle Eastern markets such as KSA, Oman, Kuwait, Bahrain and Egypt, as well as India Pakistan, Sri Lanka, Russia and Kazakhstan on the roadshow schedule, the next stops will be Lebanon and Jordan on 17th-20th July. A variety of tailored briefing events and one-on-one sessions with brands and buyers are in the pipeline, with VOD Dubai International Jewellery Show looking to secure more than 300 hosted buyers over the course of the roadshow worldwide.