Wednesday, 04 October 2017
KGK Group adds second diamond manufacturing facility in Russia
Indian diamond manufacturer ups Russian manufacturing capacity ahead of VOD Dubai International Jewellery Show participation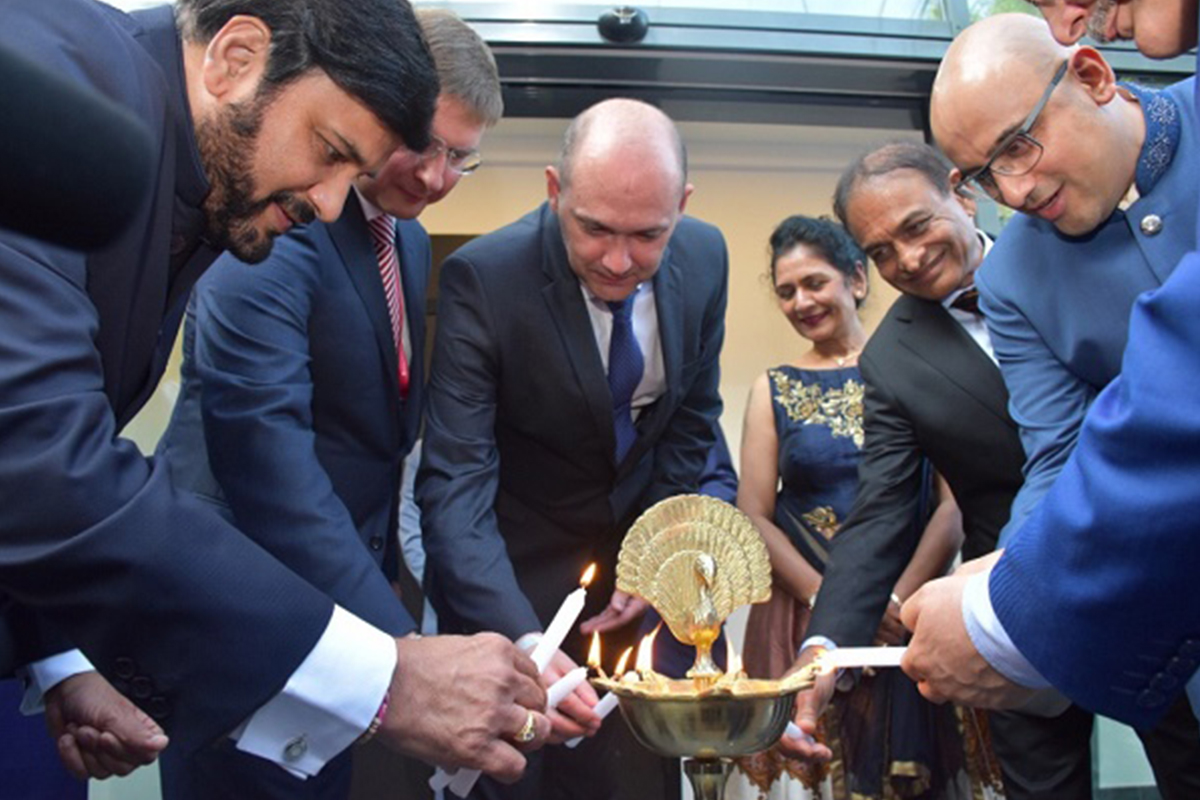 Already one of the world's largest manufacturer and traders in diamond and gemstones, the KGK Group has added another string to its bow with the opening of a diamond cutting and polishing factory in Vladivostok, Russia, in partnership with ALROSA – the biggest mining company for diamonds in the region.
Having invested 2.8 billion Russian Rubles (USD48.4 million) in the Vladivostok unit – which has a manufacturing capacity of 150,000 carats of diamonds per year – the facility was launched in a record time of fourth months, with Russian President Vladimir Putin present for the inauguration last month.
"We have signed an agreement with ALROSA to develop a new cutting and polishing facility in Vladivostok, which is our second in the country and extends our existing global manufacturing operations across India, South Africa, Russia, Botswana and Namibia," says Mr Sanjay Kothari, Vice Chairmen of KGK Group. "The new facility will provide employment and expert training for 400 Russian workers in an area where job promotion is vital; as a port Vladivostok is undergoing regeneration and we were impressed with cooperation of government authorities and fiscal incentives offered for the setting up the unit here.
KGK Group is a multinational corporation involved in the mining, sourcing, manufacturing and distribution of coloured gemstones, diamonds and jewellery. KGK group's constituent KGK Diamonds & Jewellery DMCC will be exhibiting at this year's VOD Dubai International Jewellery Show in a trade capacity.
While meeting existing clients and forming new relationships is of key importance for KGK Diamonds & Jewellery DMCC, the company will also be launching their new season collection, Ziva, at the show. Inspired by today's millennials, the collection comprises fashion-forward product at reasonable price points and the latest designs are simple, stylish and in-line with next season's international fashion trends.
"We are the largest trader in this part of the world, so our presence at VOD Dubai International Jewellery Show is essential," say Head of Sales for KGK Dubai Mr Ashish Garg. "Our goals are threefold – to service our esteemed clients, launch new collections and foster new relationships that will help to keep our business moving forward.