Thursday, 18 April 2019
Louis Vuitton's Jewellery Designer Is Launching Her Own Line
Called Thief and Heist, Francesca Amfitheatrof's drop-driven concept aims to shake up the dusty business of branded jewellery.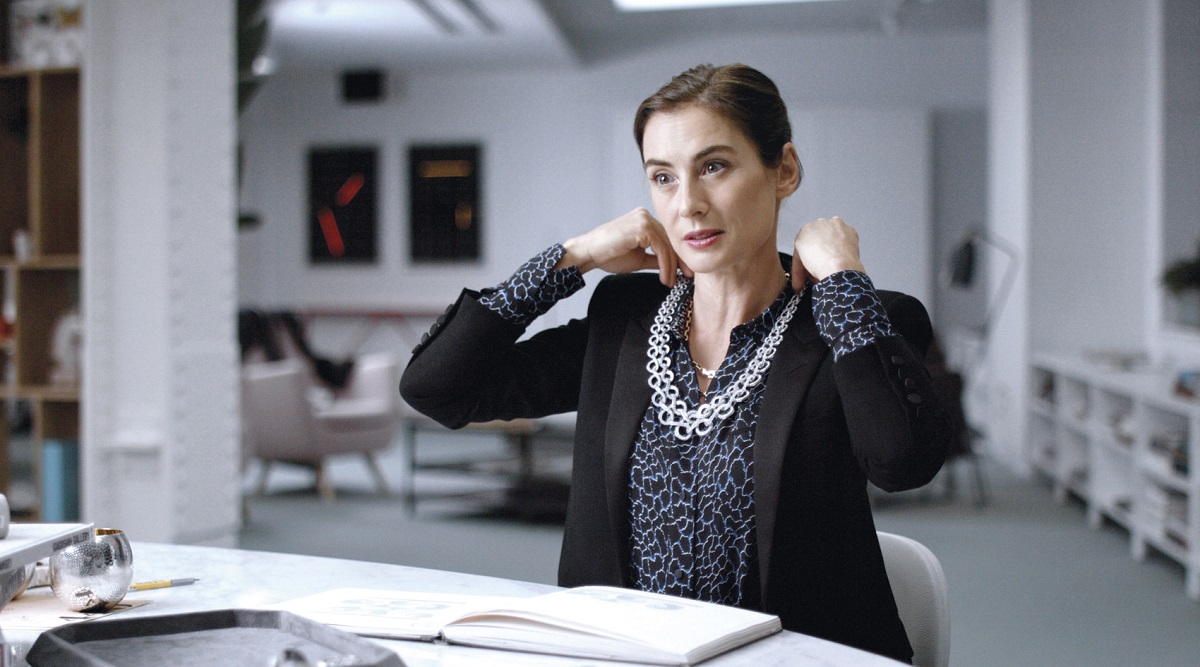 Francesca Amfitheatrof — current artistic director of
Louis Vuitton
jewellery and watches; former design director at Tiffany & Co. — thinks the dusty business of branded jewellery could use a bit of polishing.
That's why she's launching Thief and Heist, a new drops-driven, direct-to-consumer collection, in March 2019. Series One, which will be sold online at Thiefandheist.co, consists of a single piece. Called the "Tag," the $125 silver-and-nylon bracelet will first be available in black and white and attached with a silver clasp that doesn't open once secured. (The only way to remove it is to cut it off.) Future iterations will build on this concept, culminating in a piece rendered in a unique gold alloy developed by Amfitheatrof.
"I didn't want to do a big, gold, diamond collection straight away. That felt… a little bit more static," she said. "I wanted something that was more alive and fun that everybody can buy and afford, with a lot of movement that speaks to how we live today. It felt like the right piece for the right time.
On Sunday afternoon, the designer will host a "Tagging" party at Spring Studios for a small group of friends and industry insiders, unveiling her first product. The idea, Amfitheatrof said, is to create a moment, as someone else must fasten the bracelet onto the wearer.
Using a humble material like nylon — and pricing her product accordingly — offers greater access to the work of a designer best known for the clean-lined T collection she created for Tiffany, which remains a bestseller for the American jeweller. Amfitheatrof exited the house in 2017 just before Reed Krakoff joined Tiffany in the
expanded role
of chief artistic officer. Her first jewellery collection for Louis Vuitton, called B Blossom, launches in 2019.
Thief and Heist is not the first time Amfitheatrof has created designs independently. (She had a namesake line in the years after earning her masters in silversmithing at the Royal College of Art.) But this new project — backed, she said, by an unnamed Korean investment group that has a broad portfolio covering fashion, media, food and beverage and technology — aims to challenge the status quo on how jewellery is created, sold and worn.
While the industry continues to be dominated by a small cluster of heritage brands, those houses have often struggled in recent years to adapt to fast-changing consumer behavior, allowing for a string of
independent labels
— including
Irene Neuwirth
and Spinelli Kilcollin — as well as fashion brands like
Chanel
and Louis Vuitton, to filch market share.
"Jewellery can be traditional. People look at the past rather than looking forward," Amfitheatrof said. "I really wanted to create something that nobody has seen before. The industry could use a little shaking up."
Source: www.businessoffashion.com