Monday, 12 November 2018
Meet jewellery, image and lifestyle consultants at the ALMALL booth at VOD Dubai International Jewellery Show
ALMALL gives visitors an opportunity to get personal lifestyle, image and jewellery advices from three professional consultants at their VOD DIJS booth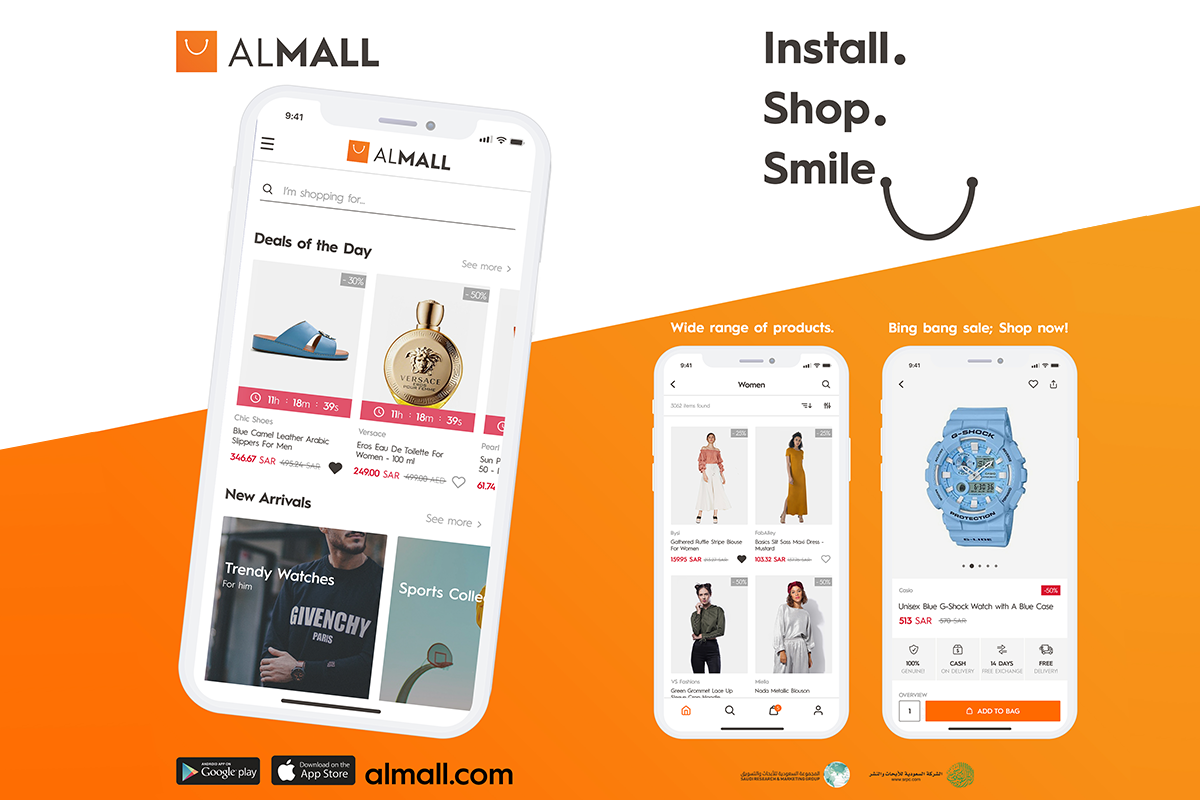 ALMALL, the e-commerce market extension of Sayidaty magazine the top viewed Arabic female magazine worldwide, offers something unique for visitors at this year's VOD Dubai International Jewellery Show. With a goal of helping guests enhance their personal lifestyle, image and jewellery purchasing choices, ALMALL presents lifestyle guru Hoda Dimashki, image consultant Dima Mikati, and jewellery expert Tania Tayara.
Hoda Dimashki's passion for health, wellbeing and exercise led her to pursue a personal training certification from ISSA (International Sports Science Association) to further her knowledge and understanding of this science. She believes that being active creates a positive mood and finding the right kind of exercise helps form good habits which ultimately improve wellbeing. To that end, she aims to support people in achieving their fitness goals by designing an exercise program that fits in with their lifestyles.
Dima Mikati from Impressions Image Consultancy will also be giving tips on how to choose the right jewellery to bring out the best in your unique physical features. In this session with her, she will answer questions such as how to choose earrings to complement your face shape, how to choose necklaces or bracelets according to your scale, and should you go for silver or gold jewellery.
Finally, Tania Heikal Tayara, a passionate jewellery expert will also be present at the ALMALL booth. Born and raised in a family of diamond and antique traders and collectors, she has merged business know-how with her passion for jewellery to service large retail groups in their purchasing decisions. She has collected multiple degrees from GIA Institute and also attended various courses from L'ECOLE Van Cleef & Arpels. At VOD DIJS, she intends to give personal advice to visitors to guide them in using jewellery to define their personal style.
Published by the Saudi Research and Publishing Company (SRPC), ALMALL has a strong bond with industry insiders and collaborates intensively with the biggest brands. Its philosophy is to not take fashion or life too seriously. Whether you like to be one step ahead of the luxury trends or to get a cool style, ALMALL has something you'll love. At ALMALL you can find thousands of popular fashion products including the biggest fashion brands for the whole family.
Catch these consultants at the ALMALL booth at the following days.
• Hoda Dimashki – Nov 14 to 15 from 5:00pm to 6:00pm
• Dima Mikati – Nov 17 from 5:00pm to 6:00pm
• Tania Tayara – Nov 16 to 17 from 5:00pm to 6:00pm
VOD Dubai International Jewellery Show 2018 opens from 2pm to 10pm on November 14th, 15th and 17th, and from 3pm to 10pm on Friday, November 16th. Entry is free. Registration for trade visitors, media, and visitors is now open.

Courtesy: www.almall.com