Monday, 12 November 2018
More exhibitors confirmed for VOD Dubai International Jewellery Show
Fabio Fanfani, La Marquise, Marie Mas and S&A Jewellery Design are added to the glittering line-up of exhibitors for this year's VOD DIJS from November 14th to 17th at DWTC.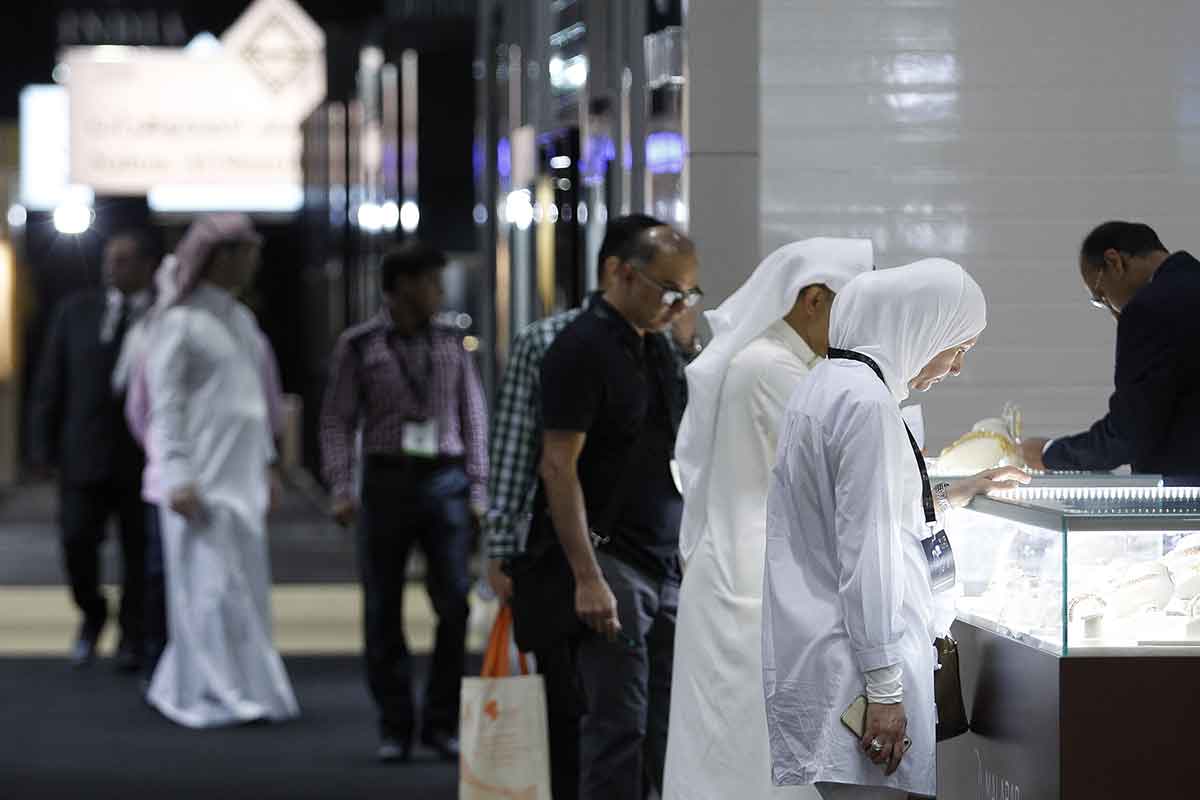 VOD Dubai International Jewellery Show (VOD DIJS) continue to strengthen its line-up of exhibitors for this year's show from November 14th to 17th at Dubai World Trade Centre.
Based out of Florence, Italy, Fabio Fanfani have been in the market since 1970, and have made a name for themselves as talented designers. Their jewellery pieces are handmade in their office in Florence, and are made using diamond and natural stones. No stranger to the Dubai jewellery scene, Fabio Fanfani has attended a number of shows here since 2004. They decided to return this year to VOD DIJS to feature their latest handmade jewellery pieces to a broad range of visitors and exhibitors from all over the world.
Dubai-based La Marquise, have also joined this year's line-up and will be showcasing their new collections Flora, Precious, and Je to local, regional and global visitors. La Marquise produce tailor-made jewellery for their customers, and always involve them in every stage of the production process to ensure a unique and meticulously crafted end product that caters to the customers' requirements. Their team of designers also liaise with their design consultant at every stage of the production process from initial design to selection of the most suitable gemstones down to refining the final design.
In addition to this list, Paris-based jewellery designer, Marie Cabirou, who launched her line of jewellery Marie Mas in 2017 has joined this year's VOD DIJS, where she will be showcasing her latest collection of swinging stones. The designer will showcase to visitors and potential customers her new earrings, rings, bracelets, and necklaces. Marie focuses on innovative designs that always tell a story. Some of her jewellery's unique functions include rotating and changing colour based on how they are worn and the wearer's body movement; therefore adapting to suit one's personality.
Finally, Poland-based S&A Jewellery Design are also confirmed to exhibit their collection at VOD DIJS. Having identified the Middle East as the ideal market for Amber products, they have decided to surprise their Middle Eastern customers with their new Touch of Nature, and MAAMU collections. Their new MAAMU collection consists of Siberian Mammoth tusks decorated with amber, cubic zirconia, coated with 24K gold.
VOD Dubai International Jewellery Show 2018 opens from 2pm to 10pm on November 14th, 15th and 17th, and from 3pm to 10pm on Friday, November 16th. Entry is free. Registration for trade visitors, media, and visitors is now open.
Courtesy:
Fabio Fanfani
La Marquise
Marie Mas
S&A Spolka Akcyjna