Thursday, 12 October 2017
A warm welcome in Saudi Arabia
VOD Dubai International Jewellery Show continues its successful global tour with meetings and presentations in the Kingdom.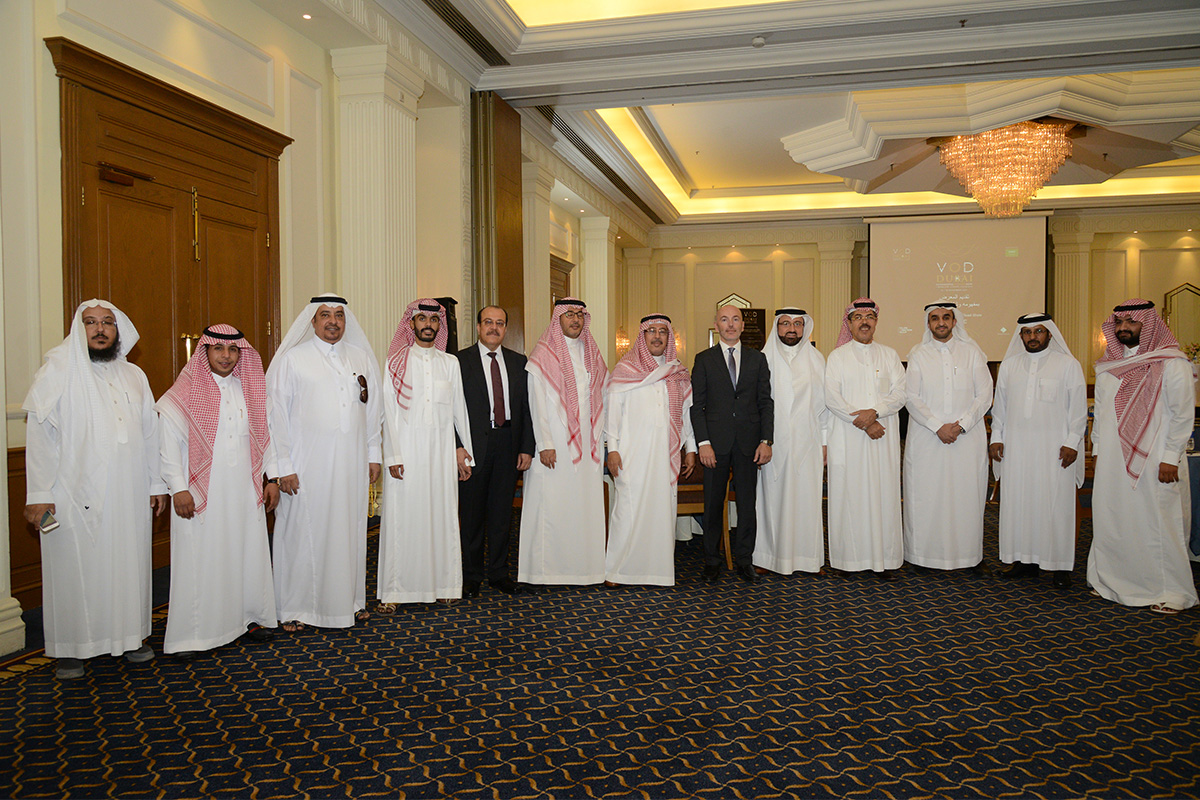 It's been a busy quarter for top VOD Dubai International Jewellery Show delegates, which has now completed pre-promotional roadshow stops across the UAE – taking in trips to Abu Dhabi, Ras Al Khaimah, Ajman and Sharjah – as well as international markets such as Pakistan, Tanzania, India, Lebanon, Jordan, Egypt and Russia.
Having returned to the Middle East, the team has finished a successful trip to Saudi Arabia, where they received an extremely warm welcome from leading jewellery companies, industry insiders and hosted buyers ahead of the region's premier trade-meets-consumer event debuting in Dubai in November.
Starting in Riyadh and moving on to Jeddah and Dammam, VOD Dubai International Jewellery Show representatives presented to more than 150 brands, retailers and local heavyweights, garnering strategic support from leading KSA jewellery company L'AZURDE.
A successful meeting with Krayem Al Enzi, President of the National Committee for Precious Metals and Gems, and Chairman of the Gold and Jewellery Committee of the Riyadh Chamber, also led to the promise of full support in promoting the event in the Kingdom. The show team also left Saudi with confirmed attendance from key hosted buyers.
With the exhibition officially opening its doors on November 15th at Dubai World Trade Centre, the roadshow i is actually running in Sri Lanka, before falling on last-minute stops with key UAE-based partners.