Saturday, 17 November 2018
Day 3 welcomed consumer visitors at VOD Dubai International Jewellery Show
Day 3 of VOD Dubai International Jewellery Show confirmed the interest of the consumer visitors in looking at the wider variety of jewellery available in the region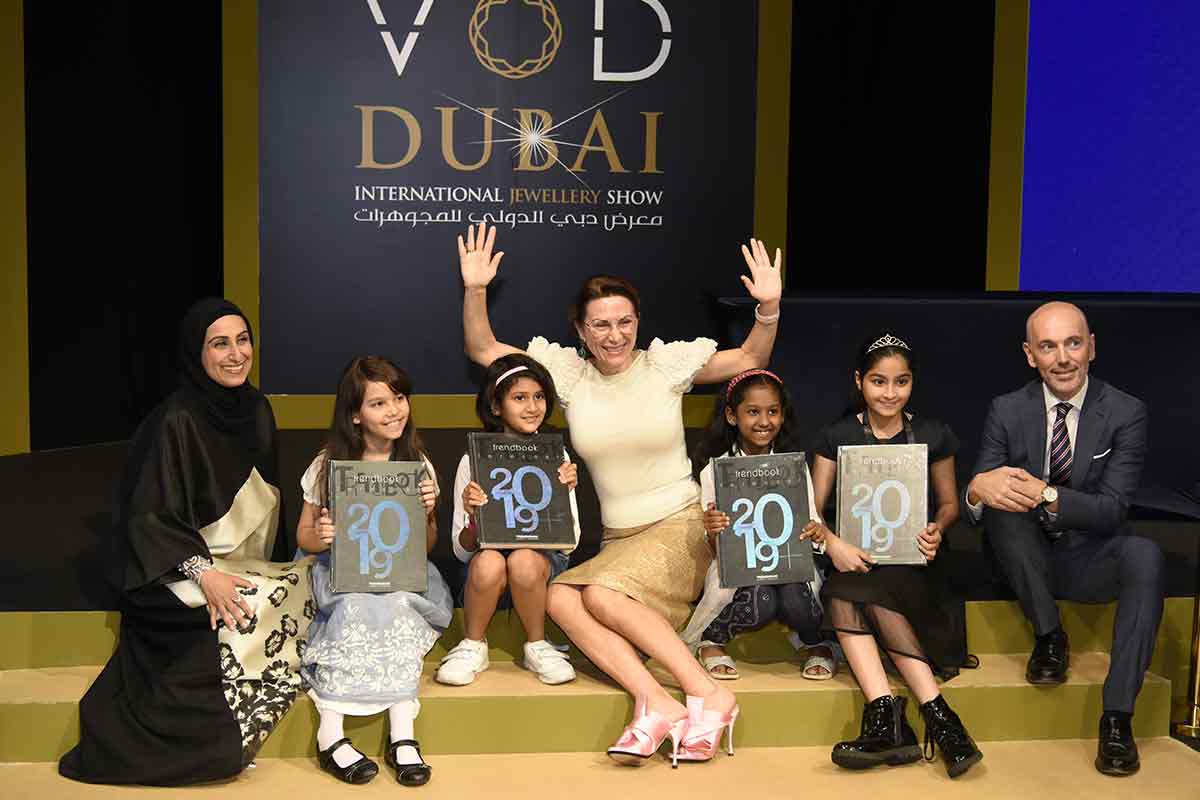 Enthusiastic visitors flocked to DWTC yet again for the third day of VOD Dubai International Jewellery Show (VOD DIJS), an event organised by DV Global Link, a joint-venture company between Dubai World Trade Centre (DWTC) and Italian Exhibition Group (IEG). Spectators were left amazed by the latest jewellery pieces, from NK Chains, Leonori, Renee Jewellers, Dhamani Jewels, Malabar Gold & Diamonds, and Oreficeria Di Rienzo, on the runway.
An overjoyed Akerke Imanzhanova, in the company of family, friends and excited onlookers, was crowned the winner of the 55FIFTY7 Children's Competition and took away a prize of the jewellery she designed worth 5,000 AED for her outstanding design effort. Expressing the success of the collaboration with VOD DIJS, Maryam Hassani, Co-Founder of and Principal Designer for 55FIFTY7, stated, "It was such an inspiration to witness and judge the Children's Competition at VOD Dubai International Jewellery Show as it's really important to acknowledge the young talents at early age. I am pleased with what we achieved at VOD DIJS this year and look forward to be a part of the next year's edition."
Paola De Luca shared once again her expertise in luxury trends in an intimate session that allowed participants the opportunity to get personal style advice from the TRENDVISION Jewellery + Forecasting Co-Founder. ALMALL, the e-commerce market extension of Sayidaty Magazine, was on hand too to host jewellery expert Tania Tayara for a cosultancy session, to impart helpful and beneficial advice to delighted participants.
After a bumper week featuring local, regional and international exhibitors and 25,000 exquisite jewellery pieces, along with extensive exhibition, special offers, fashion shows, and expert advice, VOD DIJS comes to an end with a jampacked fourth day today. Fashion shows exhibiting magnificent collections from Kiswah Jewellery, Ferrari Firenze, Dani by Daniel K, and Azar Gems, along with 55FIFTY7's Independent Designer's Space will round off an incredible week at DWTC.