Tuesday, 13 November 2018
Unmissable events and outstanding special offers at VOD Dubai International Jewellery Show 2018
VOD Dubai International Jewellery Show is fast approaching, with a jampacked programme of events, special offers, brand-new collection launches, fashion shows, and seminars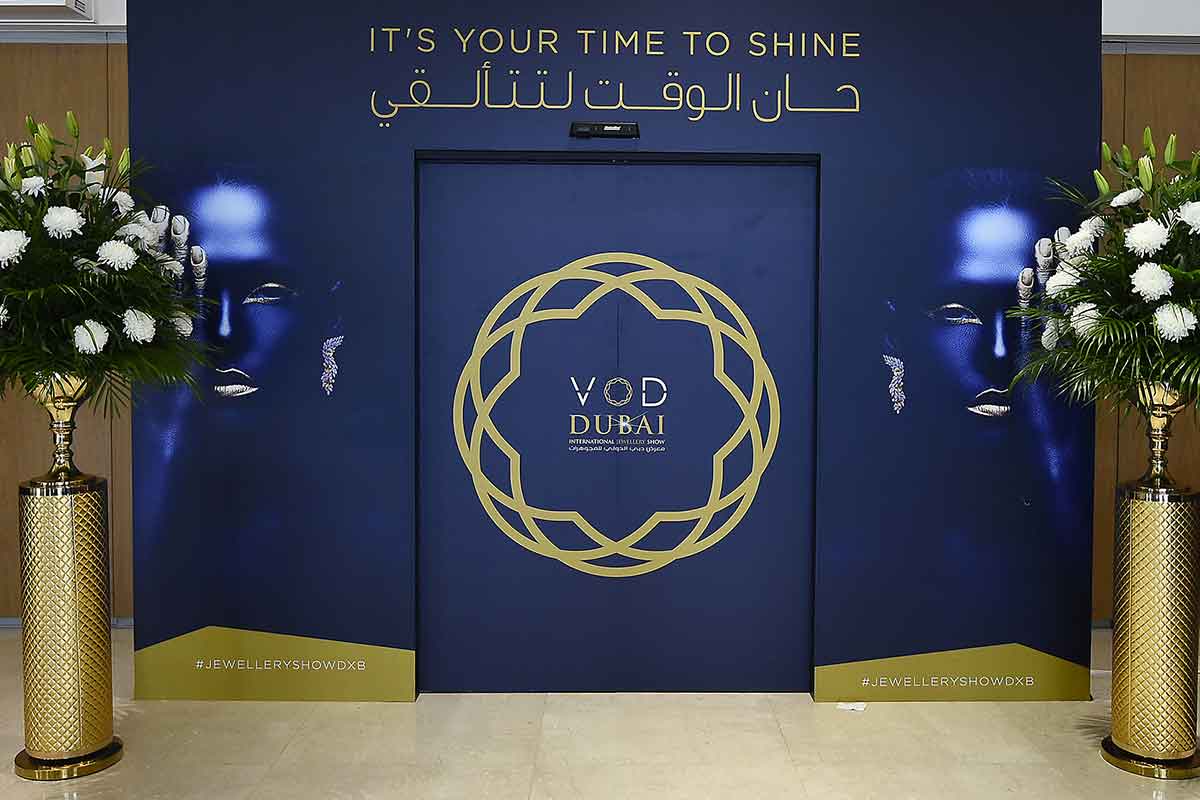 With more than 25,000 exquisite jewellery pieces and over 250 local, regional and international exhibitors, VOD Dubai International Jewellery Show (VOD DIJS) truly is the must-attend jewellery event of the year. Registration to visit for free and enjoy everything the show has to offer is now open HERE.
With an immense number of leading exhibitors and an extensive line-up of exciting events, get ready to enter a glistening world of magnificent jewellery and exclusive offers at VOD DIJS. Make sure you check out our daily fashion shows, showcasing the latest, most stylish pieces, and make the most of a host of helpful seminars and meet-&-greets to ensure you're up-to-date and on-trend with the must-have jewellery accessories for all occasions. The show will be divided into four distinct categories – Global Brands, Fine Jewellery, Gemstones & Diamonds, and Packing & Technology – to ensure visitors are immersed in the vital aspects of the global jewellery industry, such as craftsmanship, production, distribution, precious materials, trends, and much more.
Check out our ultimate guide to the show below and get planning your visit ahead!
Unique Offers
With so much to see and do, we thought we'd help you make the most of your VOD DIJS experience discovering some brands that will be revealing unique offers from their new collections, offering exclusive special discounts and presenting jewellery pieces worn by celebrities. Consumers interested in purchasing items at VOD DIJS can have peace of mind with free testing and grading services for jewellery, provided by The Dubai Central Laboratory Department.


Meet The Experts
Paola De Luca Meet & Greet
Paola De Luca co-founded in 2012 TRENDVISION Jewellery + Forecasting, an independent observatory focusing on trend forecasting for the jewellery industry. She also launched the unique "TJF Trendbook", which became the world's first and most authoritative jewellery trends publication. Each exclusive session with Paolo de Luca is only open to 10 guests. It begins with a talk where she shares the latest trends and ends with each participant getting a personal advice on the best way to wear jewellery according to her personal style. A few VIP passes to enter this special session are up for grabs. Visit VOD DIJS on Instagram HERE to find out how!
Meet Lifestyle, Image and Jewellery Consultants at the ALMALL Booth
With a goal of helping guests enhance their personal lifestyle, image and jewellery purchasing choices, ALMALL, the e-commerce market extension of Sayidaty magazine, presents lifestyle guru Hoda Dimashki, image consultant Dima Mikati and jewellery expert Tania Tayara. All these experts will be available at the ALMALL Booth to give VOD DIJS guests complimentary advice on how to bring out the best in themselves based on their unique personalities and traits.