Tuesday, 01 August 2017
VOD Dubai International Jewellery Show Heads to Abu Dhabi, Lebanon, Jordan, Pakistan and India
The Middle East's only B2B and B2C jewellery event continues its regional tour de force by taking 'The City of Gold' on the road to optimise buyer awareness and key industry participation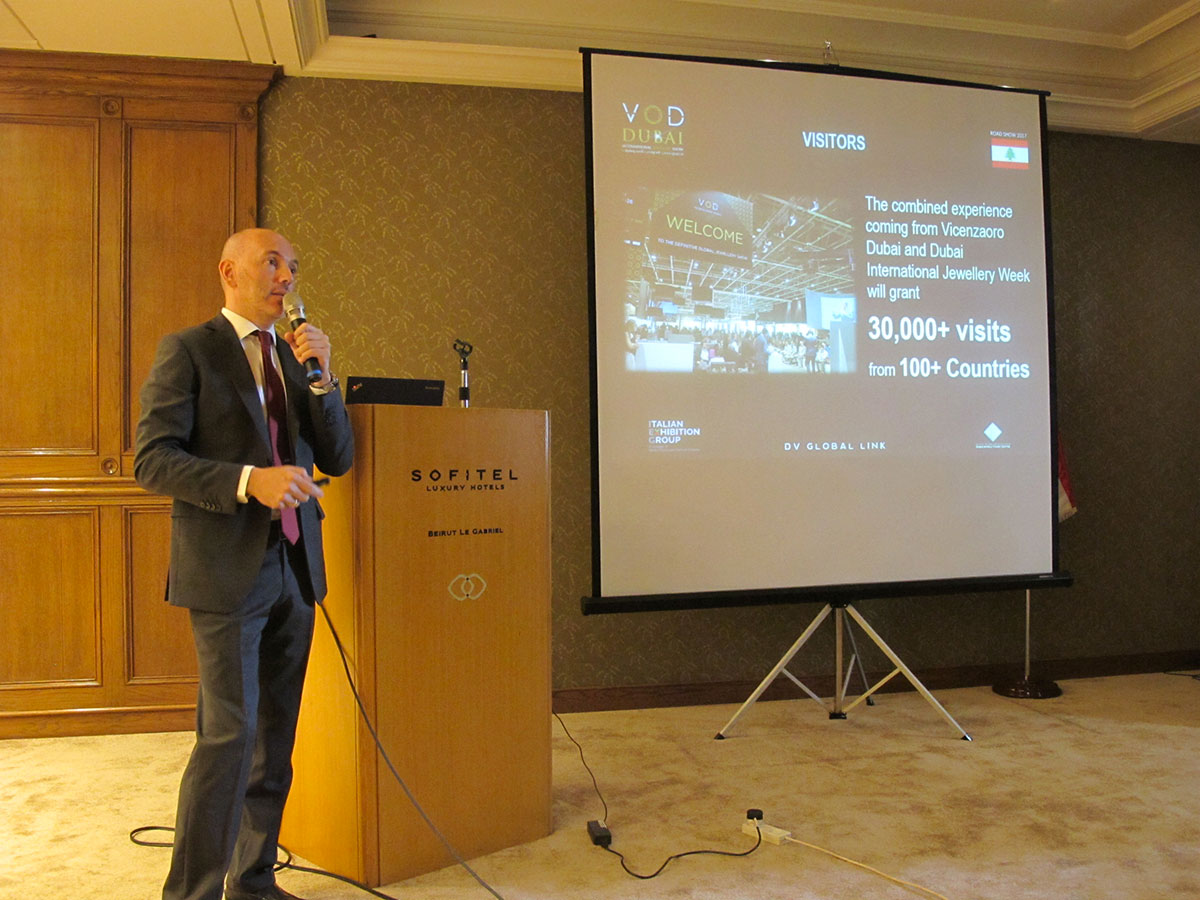 Following hot-on-the-heels of extremely successful pre-promotional mission to Iran, the VOD Dubai International Jewellery Show road show stopped in Abu Dhabi, Lebanon and Jordan last week as top delegates met industry heavyweights to increase buyer awareness, drive exhibitor participation and foster mutully-beneficial relationships in key regional jewellery markets.
Kicking off in the UAE capital, the show team held back-to-back meetings with some of Abu Dhabi's most high-profile Chairmen, including Hassan Ali Al Awadhi of Al Awadhi Jewellery, and Ahmed M. R. Khoury of Mohammed Rasool Khoory & Sons. The team completed its whirlwind trip with a visit to the Madinat Zayed Gold Market to meet with 35 leading retailers, consolidating the show's unique consumer-meets-trade format.
Moving on to Lebanon, the VOD Dubai International Jewellery Show team presented the show concept to the country's most prolific trade professionals, potential exhibitors and high-spend buyers at an exclusive show preview at Hotel Le Gabriel in Beirut. Designed to strengthen existing partnerships and form strategic new relationships, the team followed up with visits to the Bourj Hammoud Market and ABC Mall, facilitating match-making with exhibitors while strengthening brand awareness among the region. The team continued into Jordan with a successful door-to-door campaign that forged bonds with key partners in its target brands and demographics, including meeting with Mr. Osama Inseeh – President of Jordan jewellery association. The leading jewellery fraternity joined the exclusive show preview at Sheraton Amman Al Nabil Hotel, Amman . The event was followed by a cocktail break and networking session. After only few days the team moved to Karachi to present the show to high representatives of some of the most important Jewellery associations in Pakistan. Particularly of note was also the visit to India International Jewellery Show on 28th-30th July.
With Sharjah, Ras al Khaimah, Ajman and Egypt next on the list, the VOD Dubai International Jewellery Show roadshow is taking in an extended number of countries across the GCC, greater Middle East, Africa and Near Asia – making it the largest promotional exercise of its kind for any Middle East jewellery industry event. Trips to Sri Lanka, Russia, Kazakhstan and Africa are also on the schedule, before follow-up appointments in the GCC in the weeks leading up to the event.